Boavista Lakeview 9 - with great outdoor space ( JS)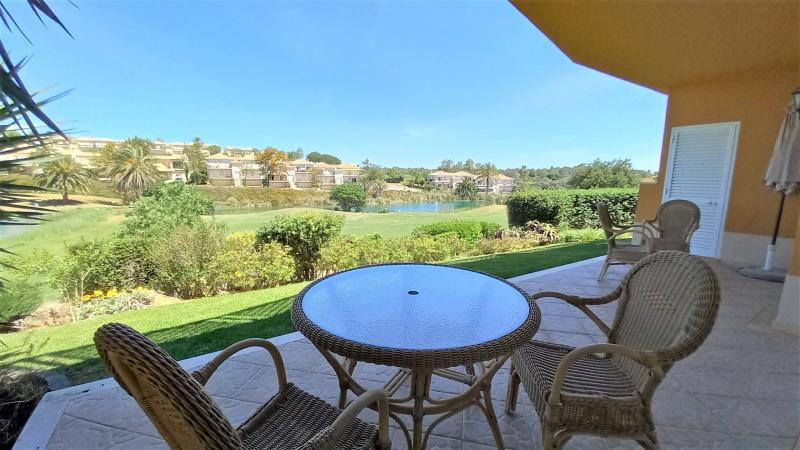 Beautiful apartment with amazing outdoor space set in the Boavista Golf and Spa Resort in Lagos.
Beautiful apartment with A/C and WiFi set in the Boavista Golf and Spa Resort in Lagos.

Located in an excellent location in the Lakeview area, this ground floor apartment comes with an amazing outdoor space that overlooks the golf course and water fountain on one side and and the pool area on the other side.

The living room is spacious and comfortable, with a very nice layout, being able to go out into the back patio which feels like you have a garden of your own.

The kitchen is fully equipped with washing machine, dishwasher, oven, microwave, coffee maker, so you can enjoy cooking your favorite meals.

The master bedroom has an en-suite bathroom with a bathtub and there is another bathroom to serve the second bedroom.

This lovely apartment is positioned just across from the outdoor pool witch makes it convenient when with staying at the apartment with children

The apartment is located just 5 minutes drive from the historic town center of Lagos which offers a wide variety of restaurants bars and shopping streets.

It is located near the magnificent beaches of Lagos and Praia Da Luz with water activities for all.


From:
€1,200/month
RATES:
ENQUIRE NOW
PROPERTY MAP
ENERGY RATING: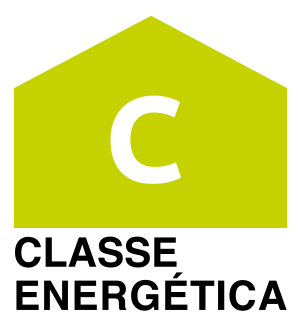 PROPERTY FEATURES:
Construction Area: 121m2
Air conditioned bedrooms
Equipped Kitchen
Air conditioned living room
Air Conditioning
Private Patio
Fitness Centre
Fitted Wardrobes
Furnished
Balcony
Golf nearby
Golf Resort
Suitable for Children
Terrace
Car Recommended
Hairdryer
Iron & Ironing Board
View: Golf
Close to Beach
Close to Town
Coffee Maker: Capsule
Microwave
Mosquito Screens
Dishwasher
Washing Machine
Double Glazing
WiFi Internet - High Speed (Fibre)
Electric Shutters
En-suite bathroom
Parking: On Street
Availability
September 2023
S
M
T
W
T
F
S

1

2

3

4

5

6

7

8

9

10

11

12

13

14

15

16

17

18

19

20

21

22

23

24

25

26

27

28

29

30
October 2023
S
M
T
W
T
F
S
1
2
3
4
5
6
7
8
9
10
11
12
13
14
15
16
17
18
19
20
21
22
23
24
25
26
27
28
29
30
31
November 2023
S
M
T
W
T
F
S
1
2
3
4
5
6
7
8
9
10
11
12
13
14
15
16
17
18
19
20
21
22
23
24
25
26
27
28
29
30
December 2023
S
M
T
W
T
F
S
1
2
3
4
5
6
7
8
9
10
11
12
13
14
15
16
17
18
19
20
21
22
23
24
25
26
27
28
29
30
31
January 2024
S
M
T
W
T
F
S
1

2

3

4

5

6

7

8

9

10

11

12

13

14

15

16

17

18

19

20

21

22

23

24

25

26

27

28

29

30

31
February 2024
S
M
T
W
T
F
S

1

2

3

4

5

6

7

8

9

10

11

12

13

14

15

16

17

18

19

20

21

22

23

24

25

26

27

28

29
March 2024
S
M
T
W
T
F
S

1

2

3

4

5

6

7

8

9

10

11

12

13

14

15

16

17

18

19

20

21

22

23

24

25

26

27

28

29

30

31
April 2024
S
M
T
W
T
F
S

1

2

3

4

5

6

7

8

9

10

11

12

13

14

15

16

17

18

19

20

21

22

23

24

25

26

27

28

29

30
May 2024
S
M
T
W
T
F
S

1

2

3

4

5

6

7

8

9

10

11

12

13

14

15

16

17

18

19

20

21

22

23

24

25

26

27

28

29

30

31
June 2024
S
M
T
W
T
F
S

1

2

3

4

5

6

7

8

9

10

11

12

13

14

15

16

17

18

19

20

21

22

23

24

25

26

27

28

29

30
July 2024
S
M
T
W
T
F
S

1

2

3

4

5

6

7

8

9

10

11

12

13

14

15

16

17

18

19

20

21

22

23

24

25

26

27

28

29

30

31
August 2024
S
M
T
W
T
F
S

1

2

3

4

5

6

7

8

9

10

11

12

13

14

15

16

17

18

19

20

21

22

23

24

25

26

27

28

29

30

31
Enquire about this property / Booking Request