T3 Villa in Boavista Golf Resort with free pool access (PT) - Annual let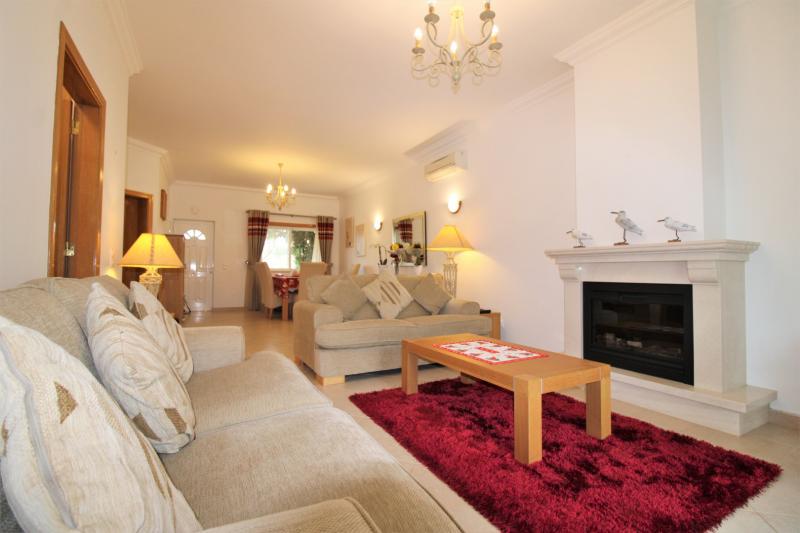 Golf fronted 3 bedroom linked villa, set in a new village of the popular Golf & Spa Resort Boavista available for annual let!
This is a fantastic opportunity to rent a modern and quality villa, built to a high standard, located in a popular Golf Resort Boavista, close to Lagos.

The accommodation is spread through 2 levels, comprising an open-plan contemporary living space, a fully fitted open plan kitchen with integrated appliances, a double bedroom with en suite bathroom on the ground floor. The top floor hosts 2 bedrooms - one with a double bed and another with two single beds, both with fitted wardrobes and en-suite bathrooms, all with access to terraces.

Further features include: inverted air conditioning / heating units along with quality double glazing and electric shutters. Allocated parking space is available just outside the villa.


By staying at this villa you will have free poll access and discounts to a range of leisure facilities including, gym and golf.

Note: This is a no pets property.


From:
€2,000/month
RATES:
ENQUIRE NOW
ENERGY RATING: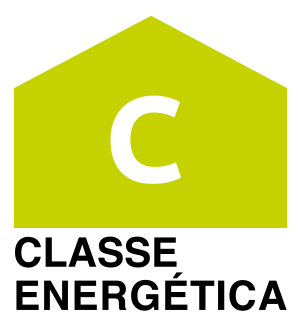 PROPERTY FEATURES:
Construction Area: 193m2
Air conditioned bedrooms
Air conditioned living room
Private Patio
Air Conditioning
Fitted Wardrobes
Furnished
Balcony
BBQ
Golf nearby
Golf Resort
Swimming Pool: Shared
Cable TV
Iron & Ironing Board
Microwave
Mosquito Screens
Dishwasher
Washing Machine
Double Glazing
Duplex
WiFi Internet - High Speed (Fibre)
Electric Shutters
En-suite bathroom
Parking: Private
Equipped Kitchen
Availability
February 2023
S
M
T
W
T
F
S

1

2

3

4

5

6

7

8

9

10

11

12

13

14

15

16

17

18

19

20

21

22

23

24

25

26

27

28
March 2023
S
M
T
W
T
F
S

1

2

3

4

5

6

7

8

9

10

11

12

13

14

15

16

17

18

19

20

21

22

23

24

25

26

27

28

29

30

31
April 2023
S
M
T
W
T
F
S

1

2

3

4

5

6

7

8

9

10

11

12

13

14

15

16

17

18

19

20

21

22

23

24

25

26

27

28

29

30
May 2023
S
M
T
W
T
F
S

1

2

3

4

5

6

7

8

9

10

11

12

13

14

15

16

17

18

19

20

21

22

23

24

25

26

27

28

29

30

31
June 2023
S
M
T
W
T
F
S

1

2

3

4

5

6

7

8

9

10

11

12

13

14

15

16

17

18

19

20

21

22

23

24

25

26

27

28

29

30
July 2023
S
M
T
W
T
F
S

1

2

3

4

5

6

7

8

9

10

11

12

13

14

15

16

17

18

19

20

21

22

23

24

25

26

27

28

29

30

31
August 2023
S
M
T
W
T
F
S

1

2

3

4

5

6

7

8

9

10

11

12

13

14

15

16

17

18

19

20

21

22

23

24

25

26

27

28

29

30

31
September 2023
S
M
T
W
T
F
S

1

2

3

4

5

6

7

8

9

10

11

12

13

14

15

16

17

18

19

20

21

22

23

24

25

26

27

28

29

30
October 2023
S
M
T
W
T
F
S

1

2

3

4

5

6

7

8

9

10

11

12

13

14

15

16

17

18

19

20

21

22

23

24

25

26

27

28

29

30

31
November 2023
S
M
T
W
T
F
S

1

2

3

4

5

6

7

8

9

10

11

12

13

14

15

16

17

18

19

20

21

22

23

24

25

26

27

28

29

30
December 2023
S
M
T
W
T
F
S

1

2

3

4

5

6

7

8

9

10

11

12

13

14

15

16

17

18

19

20

21

22

23

24

25

26

27

28

29

30

31
January 2024
S
M
T
W
T
F
S

1

2

3

4

5

6

7

8

9

10

11

12

13

14

15

16

17

18

19

20

21

22

23

24

25

26

27

28

29

30

31
Enquire about this property / Booking Request