The Captain's Nest - Marina de Lagos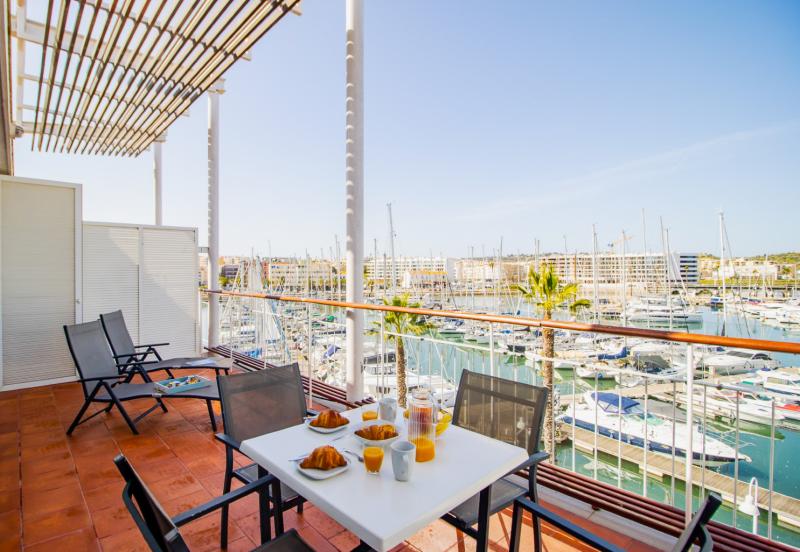 Fantastic location and views! Lovely 2 bedroom apartment in the Lagos Marina, with access to the hotel pool, walking distance to the beach and all amenities.
Located on the Marina complex, this apartment has a superb balcony with direct views of the Marina and is great base for your holiday in Lagos.

The living/dining room opens out to the large balcony, where you can relax and enjoy the fabulous marina views. There are patio doors, which run the length of the apartment, flooding it with light and it has a nautical theme running throughout. On the balcony is a table and chairs and 2 sun loungers, perfect for soaking up the afternoon sun.

The compact kitchen, with sea-view, has all appliances installed, including induction hob, oven, fridge-freezer, microwave, washing machine and dishwasher.

There is a double bedroom with patio doors to the balcony and a twin bedroom, which has a juliet balcony with wonderful sea-view. There is also a large family bathroom.

Located on the marina complex, there are plenty of dining choices right on your doorstep. It is just a short walk to shops, restaurants, and cafés and only 10 minutes' walk to Lagos town centre.

Guests have free use of the Marina Hotel swimming pool and nearby is the Marina Spa health and fitness suite (fees apply). Meia Praia beach is a pleasant 10-15 min stroll.

Lagos train station is next to the Marina and for those with a car, there is a parking space in the underground garage.





From:
€1,200/month
RATES:
Nº Licença Alojamento:
58883/AL
Nº Licença Habitação:
31/1996
ENQUIRE NOW
PROPERTY MAP
ENERGY RATING: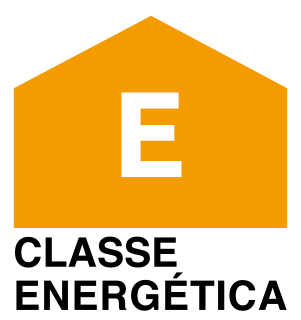 PROPERTY FEATURES:
Construction Area: 63m2
Equipped Kitchen
Air conditioned living room
Air Conditioning
Fitted Wardrobes
Satellite TV
Balcony
Swimming Pool: Shared, Childrens
Cable TV
Terrace
Hairdryer
Iron & Ironing Board
View: Marina, Sea
Walking distance to bus & train stations
Coffee Maker: Filter
Microwave
Walking distance to restaurants
Walking distance to the beach
Dishwasher
Washing Machine
WiFi Internet - High Speed (Fibre)
Elevator
Parking: Parking Space In Communal Garage
Availability
September 2023
S
M
T
W
T
F
S

1

2

3

4

5

6

7

8

9

10

11

12

13

14

15

16

17

18

19

20

21

22

23

24

25

26
27
28
29
30
October 2023
S
M
T
W
T
F
S

1

2

3

4

5

6

7

8

9

10

11

12

13

14

15

16

17

18

19

20

21

22
23
24
25
26
27
28
29
30
31
November 2023
S
M
T
W
T
F
S

1

2

3

4

5

6

7

8

9

10

11

12

13

14

15

16

17

18

19

20

21

22

23

24

25

26

27

28

29

30
December 2023
S
M
T
W
T
F
S

1

2

3

4

5

6

7

8

9

10

11

12

13

14

15

16

17

18

19

20

21

22

23

24

25

26

27

28

29

30

31
January 2024
S
M
T
W
T
F
S

1

2

3

4

5

6

7

8

9

10

11

12

13

14

15

16

17

18

19

20

21

22

23

24

25

26

27

28

29

30

31
February 2024
S
M
T
W
T
F
S

1

2

3

4

5

6

7

8

9

10

11

12

13

14

15

16

17

18

19

20

21

22

23

24

25

26

27

28

29
March 2024
S
M
T
W
T
F
S

1

2

3

4

5

6

7

8

9

10

11

12

13

14

15

16

17

18

19

20

21

22

23

24

25

26

27

28

29

30

31
April 2024
S
M
T
W
T
F
S

1

2

3

4

5

6

7

8

9

10

11

12

13

14

15

16

17

18

19

20

21

22

23

24

25

26

27

28

29

30
May 2024
S
M
T
W
T
F
S

1

2

3

4

5

6

7

8

9

10

11

12

13

14

15

16

17

18

19

20

21

22
23
24
25
26
27
28
29
30
31
June 2024
S
M
T
W
T
F
S
1
2
3
4
5
6
7
8
9
10
11
12
13
14
15
16
17
18
19
20
21
22
23
24
25
26
27
28
29
30
July 2024
S
M
T
W
T
F
S
1
2
3
4
5
6
7
8
9
10
11
12

13

14

15

16

17

18

19

20

21

22

23

24

25

26

27

28
29
30
31
August 2024
S
M
T
W
T
F
S
1
2
3
4
5
6
7
8
9
10
11
12
13
14
15
16
17
18
19
20
21
22
23
24
25
26
27
28
29
30
31
Enquire about this property / Booking Request