Muralha - spacious city walls apartment (PW-706)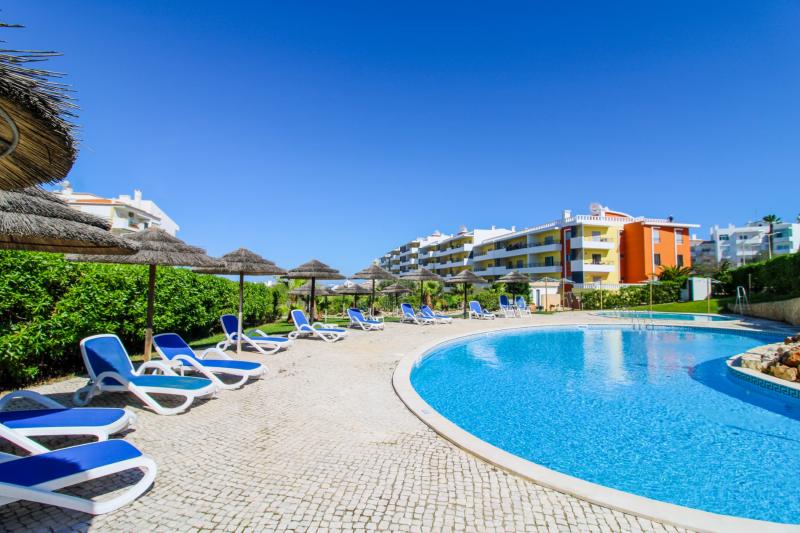 Spacious 2 bedroom apartment with wrap around balcony on the popular Muralha complex. Superb pool area, within walking distance of Lagos Old Town and beaches.
Newly decorated and with 2 beautiful new bathrooms, this modern apartment is ideally located just outside of the historic town centre, in a quiet residential area with shops, restaurants and beaches all within walking distance.

There is a large lounge and dining room, which opens out to a generous balcony with table and chairs, perfect for al-fresco dining. The fully fitted kitchen has hob, oven, fridge-freezer, microwave, washing machine and dishwasher, plus direct access to the balcony.

There are 2 twin bedrooms, one with en-suite bathroom, and a separate shower room. Both bedrooms have built in wardrobes and share a lovely sunny balcony. Both the bathroom and shower-room are new.

Features include air conditioning for both heating and cooling, double glazing, electric shutters and Wi-Fi. Free parking is available outside the building.

Adjacent to the apartment is the communal swimming pool; children´s play area and gardens, which offer a haven of tranquillity close to the heart of the city.



From:
€1,100/month
RATES:
Nº Licença Alojamento:
137413/AL
Nº Licença Habitação:
154/2011
ENQUIRE NOW
PROPERTY MAP
ENERGY RATING: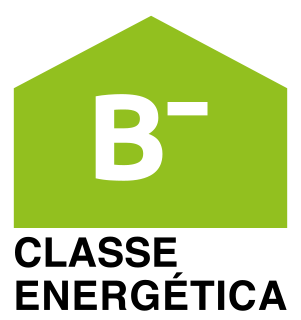 PROPERTY FEATURES:
Construction Area: 110m2
Equipped Kitchen
Air Conditioning
Fitted Wardrobes
Balcony
Beach towels
Suitable for Children
Swimming Pool: Shared
Cable TV
Hairdryer
Iron & Ironing Board
Walking distance to amenities
Close to Town
Microwave
Walking distance to restaurants
Coffee Maker: Filter
Walking distance to the beach
Dishwasher
Washing Machine
Double Glazing
WiFi Internet - High Speed (Fibre)
Electric Shutters
En-suite bathroom
Parking: On Street
Availability
September 2023
S
M
T
W
T
F
S

1

2

3

4

5

6

7

8

9

10

11

12

13

14

15

16

17

18

19

20

21

22

23

24

25
26
27
28

29

30
October 2023
S
M
T
W
T
F
S

1

2

3

4

5

6

7

8

9

10

11

12

13

14

15

16

17

18

19

20

21

22

23

24

25

26

27

28

29

30

31
November 2023
S
M
T
W
T
F
S

1

2

3

4

5

6

7

8

9

10

11

12

13

14

15

16

17

18

19

20

21

22

23

24

25

26

27

28

29

30
December 2023
S
M
T
W
T
F
S

1

2

3

4

5

6

7

8

9

10

11

12

13

14

15

16

17

18

19

20

21

22

23

24

25

26

27

28

29

30

31
January 2024
S
M
T
W
T
F
S

1

2

3

4

5

6

7

8

9

10

11

12

13

14

15

16

17

18

19

20

21

22

23

24

25

26

27

28

29

30

31
February 2024
S
M
T
W
T
F
S

1

2

3

4

5

6

7
8
9
10
11
12
13
14
15
16
17
18
19
20
21
22
23
24
25
26
27
28
29
March 2024
S
M
T
W
T
F
S
1
2
3
4
5
6
7
8
9
10
11
12
13
14
15
16
17
18
19
20
21
22
23
24
25
26
27
28
29
30
31
April 2024
S
M
T
W
T
F
S
1
2
3
4
5
6
7
8
9
10
11
12
13
14
15
16
17
18
19
20
21
22
23
24
25
26
27
28
29
30
May 2024
S
M
T
W
T
F
S
1
2
3
4
5
6
7
8
9
10
11
12
13
14
15
16
17
18
19
20
21
22
23
24

25

26

27

28

29

30

31
June 2024
S
M
T
W
T
F
S

1

2

3

4

5

6

7

8

9
10
11
12
13
14
15
16
17
18
19
20
21
22
23
24
25
26
27
28
29
30
July 2024
S
M
T
W
T
F
S
1
2
3
4
5
6
7
8
9
10
11
12
13
14
15
16
17
18
19
20
21
22
23
24
25
26
27
28
29
30
31
August 2024
S
M
T
W
T
F
S
1
2
3
4
5
6
7
8
9
10
11
12
13
14
15
16
17
18
19
20
21
22
23
24
25
26
27
28
29
30
31
Enquire about this property / Booking Request