Edificio Vasco da Gama T2 with garage - Annual let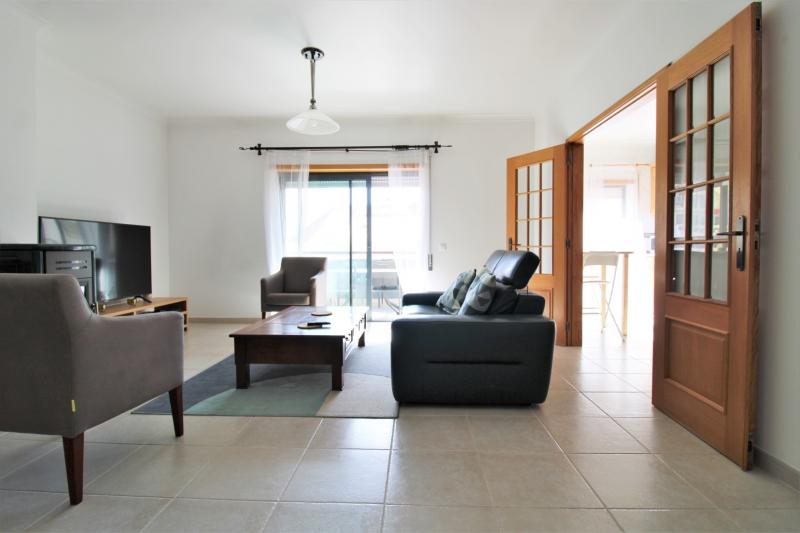 Very spacious apartment close to the centre of town with 2 bedrooms and 2 bathrooms, fully equipped kitchen, and private garage.
Located only 3 minutes' walk to the city center of Lagos, 5 mins walk to the Marina and less than 10 mins walk to the nearest beach, this bright and well-maintained property comes furnished and has a fully equipped kitchen.

There are 2 good-sized bedrooms with fitted wardrobes and air conditioning for heating and cooling, and 2 bathrooms, one of which is an en-suite.

A generous balcony with dining table and chairs provides that outdoor space on your wish-list, and the property can also benefit from access to high speed internet, elevator, and video intercom.

The jewel in the crown is a much sought-after private garage in the basement of the building.

Available from November for a minimum of 1 year.


From:
€1,250/month
RATES:
ENQUIRE NOW
PROPERTY MAP
ENERGY RATING: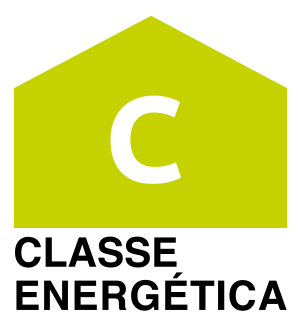 PROPERTY FEATURES:
Construction Area: 116m2
Air conditioned bedrooms
Fitted Wardrobes
Satellite TV
Balcony
Cable TV
Iron & Ironing Board
Walking distance to amenities
Walking distance to bus & train stations
Walking distance to resort facilities
Coffee Maker
Microwave
Walking distance to restaurants
Walking distance to the beach
Dishwasher
Washing Machine
Double Glazing
WiFi Internet - High Speed (Fibre)
Electric Shutters
Elevator
En-suite bathroom
Parking: Private Garage
Equipped Kitchen
Availability
November 2022
S
M
T
W
T
F
S
1
2
3
4
5
6
7
8
9
10
11
12
13
14
15
16

17

18

19

20

21

22

23

24

25

26

27

28

29

30
December 2022
S
M
T
W
T
F
S

1

2

3

4

5

6

7

8

9

10

11

12

13

14

15

16

17

18

19

20

21

22

23

24

25

26

27

28

29

30

31
January 2023
S
M
T
W
T
F
S

1

2

3

4

5

6

7

8

9

10

11

12

13

14

15

16

17

18

19

20

21

22

23

24

25

26

27

28

29

30

31
February 2023
S
M
T
W
T
F
S

1

2

3

4

5

6

7

8

9

10

11

12

13

14

15

16

17

18

19

20

21

22

23

24

25

26

27

28
March 2023
S
M
T
W
T
F
S

1

2

3

4

5

6

7

8

9

10

11

12

13

14

15

16

17

18

19

20

21

22

23

24

25

26

27

28

29

30

31
April 2023
S
M
T
W
T
F
S

1

2

3

4

5

6

7

8

9

10

11

12

13

14

15

16

17

18

19

20

21

22

23

24

25

26

27

28

29

30
May 2023
S
M
T
W
T
F
S

1

2

3

4

5

6

7

8

9

10

11

12

13

14

15

16

17

18

19

20

21

22

23

24

25

26

27

28

29

30

31
June 2023
S
M
T
W
T
F
S

1

2

3

4

5

6

7

8

9

10

11

12

13

14

15

16

17

18

19

20

21

22

23

24

25

26

27

28

29

30
July 2023
S
M
T
W
T
F
S

1

2

3

4

5

6

7

8

9

10

11

12

13

14

15

16

17

18

19

20

21

22

23

24

25

26

27

28

29

30

31
August 2023
S
M
T
W
T
F
S

1

2

3

4

5

6

7

8

9

10

11

12

13

14

15

16

17

18

19

20

21

22

23

24

25

26

27

28

29

30

31
September 2023
S
M
T
W
T
F
S

1

2

3

4

5

6

7

8

9

10

11

12

13

14

15

16

17

18

19

20

21

22

23

24

25

26

27

28

29

30
October 2023
S
M
T
W
T
F
S

1

2

3

4

5

6

7

8

9

10

11

12

13

14

15

16

17

18

19

20

21

22

23

24

25

26

27

28

29

30

31
Enquire about this property / Booking Request