Avenida da Republica T2 (ZC)- annual let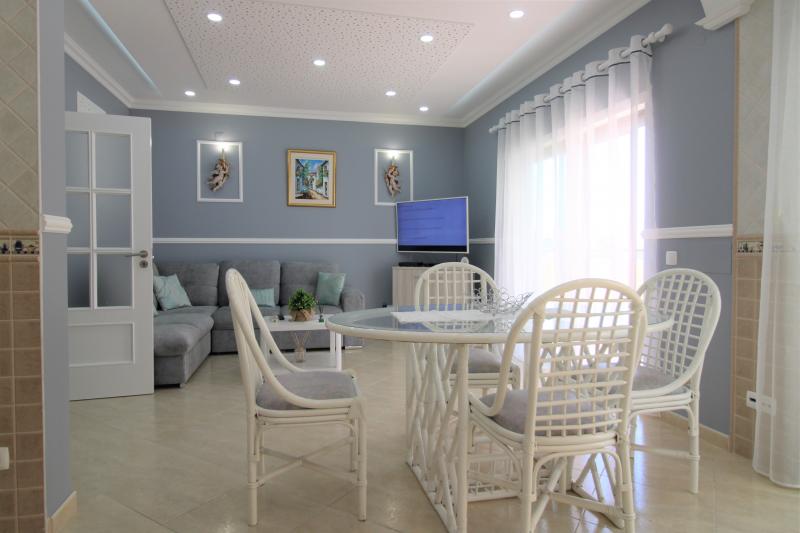 Conveniently located apartment with pool access and parking space inside closed garage available for annual let!
Beautifully reconditioned two bedroom and two bathrooms (one of which en-suite) apartment very well located, within walking distance to the city center of Lagos, restaurants and the beach.
Also the Lidl supermarket is just across the road.
The property comes with air-conditions in both bedrooms as well as in the living room, fully equipped kitchen and a generous balcony, as well as parking space inside the closed garage.
There is also an outdoor parking lot just next to the building.
All rooms have two double glazed sliding doors for an even better isolation which guarantees no noise will be heard from the street.



From:
€1,500/month
RATES:
ENQUIRE NOW
PROPERTY MAP
ENERGY RATING: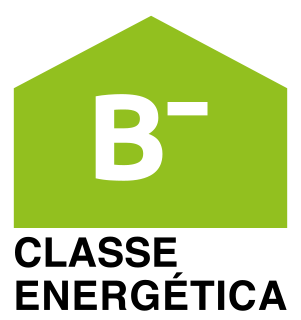 PROPERTY FEATURES:
Construction Area: 82m2
Air conditioned bedrooms
Air conditioned living room
Air Conditioning
Fitted Wardrobes
Furnished
Balcony
Swimming Pool: Shared
Iron & Ironing Board
Jacuzzi
Walking distance to amenities
Close to Beach
Walking distance to bus & train stations
Close to Town
Coffee Maker
Microwave
Walking distance to restaurants
Walking distance to the beach
Dishwasher
Washing Machine
Wheelchair accessible
Open Space kitchen
Electric Shutters
Elevator
En-suite bathroom
Parking: Parking Space In Communal Garage
Equipped Kitchen
Availability
August 2022
S
M
T
W
T
F
S
1
2
3
4
5
6
7
8
9
10
11
12
13
14
15
16
17
18
19
20
21
22
23
24
25
26
27
28
29
30
31
September 2022
S
M
T
W
T
F
S
1
2
3
4
5
6
7
8
9
10
11
12
13
14
15
16
17
18
19
20
21
22
23
24
25
26
27
28
29
30
October 2022
S
M
T
W
T
F
S
1
2
3
4
5
6
7
8
9
10
11
12
13
14
15
16
17
18
19
20
21
22
23
24
25
26
27
28
29
30
31
November 2022
S
M
T
W
T
F
S
1
2
3
4
5
6
7
8
9
10
11
12
13
14
15
16
17
18
19
20
21
22
23
24
25
26
27
28
29
30
December 2022
S
M
T
W
T
F
S
1
2
3
4
5
6
7
8
9
10
11
12
13
14
15
16
17
18
19
20
21
22
23
24
25
26
27
28
29
30
31
January 2023
S
M
T
W
T
F
S
1
2
3
4
5
6
7
8
9
10
11
12
13
14
15
16
17
18
19
20
21
22
23
24
25
26
27
28
29
30
31
February 2023
S
M
T
W
T
F
S
1
2
3
4
5
6
7
8
9
10
11
12
13
14
15
16
17
18
19
20
21
22
23
24
25
26
27
28
March 2023
S
M
T
W
T
F
S
1
2
3
4
5
6
7
8
9
10
11
12
13
14
15
16
17
18
19
20
21
22
23
24
25
26
27
28
29
30
31
April 2023
S
M
T
W
T
F
S
1
2
3
4
5
6
7
8
9
10
11
12
13
14
15
16
17
18
19
20
21
22
23
24
25
26
27
28
29
30
May 2023
S
M
T
W
T
F
S
1
2
3
4
5
6
7
8
9
10
11
12
13
14
15
16
17
18
19
20
21
22
23
24
25
26
27
28
29
30
31
June 2023
S
M
T
W
T
F
S
1
2
3
4
5
6
7
8
9
10
11
12
13
14
15
16
17
18
19
20
21
22
23
24
25
26
27
28
29
30
July 2023
S
M
T
W
T
F
S
1
2
3
4
5
6
7
8
9
10
11
12
13
14
15
16
17
18
19
20
21
22
23
24
25
26
27
28
29
30
31
Enquire about this property / Booking Request