Modern Duplex with Panoramic Views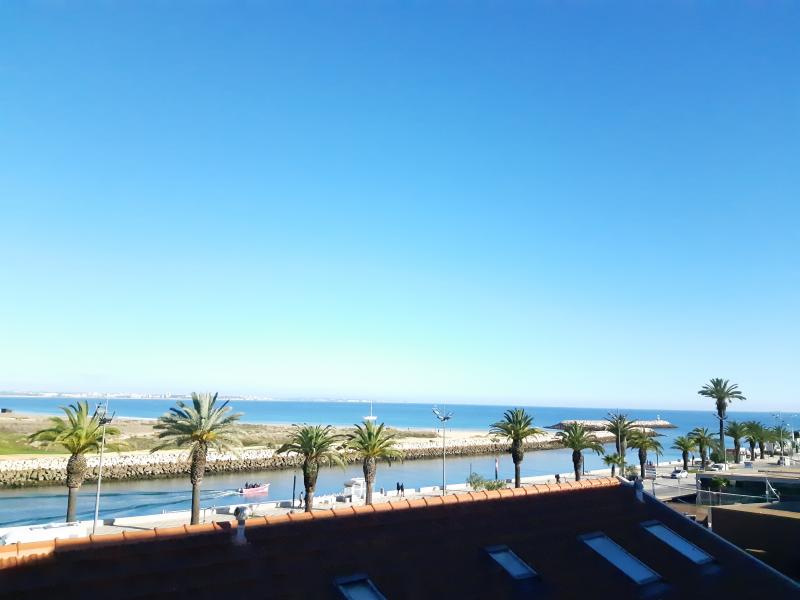 Spacious duplex apartment with large balcony in the historic centre of Lagos with stunning views of the sea and Marina, within walking distance to the beach and all amenities
Situated in a central location, you have the beach, and all Lagos has to offer right on your doorstep.

The apartment is light and airy with modern furnishings, air conditioning/heating throughout and high-speed Wi-Fi.

Upstairs is the living room with patio doors to the balcony with BBQ, comfortable seating area and amazing views. Next to this is the fitted kitchen with hob, oven, fridge-freezer, microwave, washing machine and dishwasher.

Downstairs is the master bedroom with walk in wardrobe and ensuite shower room. There is also a second double bedroom and bathroom with jacuzzi bath.

When it comes to location and views, this apartment is hard to beat!



From:
€1,500/month
RATES:
ENQUIRE NOW
PROPERTY MAP
PROPERTY FEATURES:
Construction Area: 0m2
Equipped Kitchen
Parking: On Street Parking
Air Conditioning
Balcony
Furnished
BBQ
Cable TV
View: Beach, Marina
Walking distance to amenities
Close to Town
Walking distance to the beach
Dishwasher
Microwave
Washing Machine
Duplex
WiFi Internet - High Speed (Fibre)
En-suite bathroom
Availability
January 2022
S
M
T
W
T
F
S
1
2
3
4
5
6
7
8
9
10
11
12
13
14
15
16
17
18
19
20
21
22
23
24
25
26
27
28
29
30
31
February 2022
S
M
T
W
T
F
S
1
2
3
4
5
6
7
8
9
10
11
12
13
14
15
16
17
18
19
20
21
22
23
24
25
26
27
28
March 2022
S
M
T
W
T
F
S
1
2
3
4
5
6
7
8
9
10
11
12
13
14
15
16
17
18
19
20
21
22
23
24
25
26
27
28
29
30
31
April 2022
S
M
T
W
T
F
S
1
2
3
4
5
6
7
8
9
10
11
12
13
14
15
16
17
18
19
20
21
22
23
24
25
26
27
28
29
30
May 2022
S
M
T
W
T
F
S
1
2
3
4
5
6
7
8
9
10
11
12
13
14
15
16
17
18
19
20
21
22
23
24
25
26
27
28
29
30
31
June 2022
S
M
T
W
T
F
S
1
2
3
4
5
6
7
8
9
10
11
12
13
14
15
16
17
18
19
20
21
22
23
24
25
26
27
28
29
30
July 2022
S
M
T
W
T
F
S
1
2
3
4
5
6
7
8
9
10
11
12
13
14
15
16
17
18
19
20
21
22
23
24
25
26
27
28
29
30
31
August 2022
S
M
T
W
T
F
S
1
2
3
4
5
6
7
8
9
10
11
12
13
14
15
16
17
18
19
20
21
22
23
24
25
26
27
28
29
30
31
September 2022
S
M
T
W
T
F
S
1
2
3
4
5
6
7
8
9
10
11
12
13
14
15
16
17
18
19
20
21
22
23
24
25
26
27
28
29
30
October 2022
S
M
T
W
T
F
S
1
2
3
4
5
6
7
8
9
10
11
12
13
14
15
16
17
18
19
20
21
22
23
24
25
26
27
28
29
30
31
November 2022
S
M
T
W
T
F
S
1
2
3
4
5
6
7
8
9
10
11
12
13
14
15
16
17
18
19
20
21
22
23
24
25
26
27
28
29
30
December 2022
S
M
T
W
T
F
S
1
2
3
4
5
6
7
8
9
10
11
12
13
14
15
16
17
18
19
20
21
22
23
24
25
26
27
28
29
30
31
Enquire about this property / Booking Request