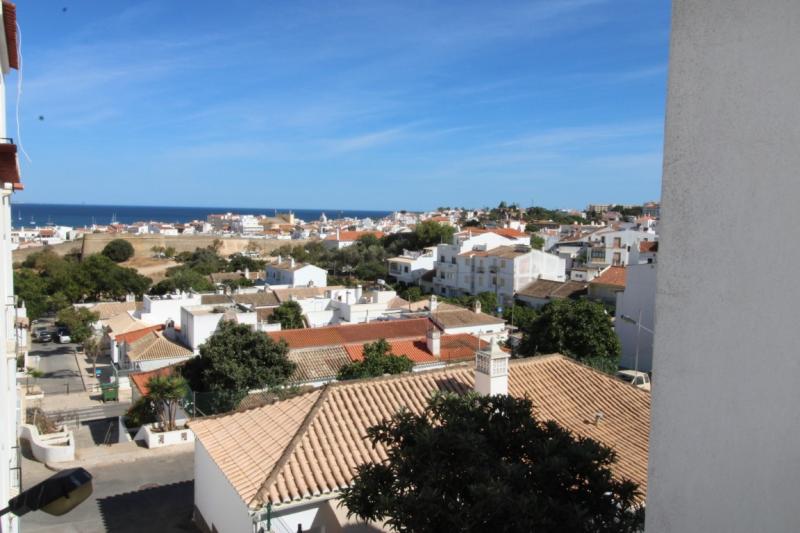 Well oriented 2 bedroom apartment within walking distance to Lagos old town
Fully furnished 2 bedroom apartment on the first floor of the well maintained older building.
The living room is accessed through the entrance hall that benefits a built-in wardrobe. From the living room you can access a balcony with a street view.
Both of the bedrooms are double, bright and have enough storage as there are spacious wardrobes. One of the bedrooms and the living room are west facing while the kitchen and the second bedroom are oriented to the east.
The kitchen is equipped with the combined fridge, gas stove and a dining table. The balcony that is accessed from the kitchen is ideal for enjoying the lovely view over the old town of Lagos and the sea. The best views are to be seen from the east facing bedroom.

In the nearest proximity are several cafes and services. Lagos old town can be reached within a 7 minute's walk.



From:
€750/month
RATES:
ENQUIRE NOW
PROPERTY MAP
PROPERTY FEATURES:
Furnished
Balcony
Iron & Ironing Board
View: Sea, Old Town
Walking distance to amenities
Equiped Kitchen
Parking: On Street Parking
Availability
October 2021
S
M
T
W
T
F
S
1
2
3
4
5
6
7
8
9
10
11
12
13
14
15
16
17
18
19
20
21
22
23
24
25
26
27
28
29
30
31
November 2021
S
M
T
W
T
F
S
1
2
3
4
5
6
7
8
9
10
11
12
13
14
15
16
17
18
19
20
21
22
23
24
25
26
27
28
29
30
December 2021
S
M
T
W
T
F
S
1
2
3
4
5
6
7
8
9
10
11
12
13
14
15
16
17
18
19
20
21
22
23
24
25
26
27
28
29
30
31
January 2022
S
M
T
W
T
F
S
1
2
3
4
5
6
7
8
9
10
11
12
13
14
15
16
17
18
19
20
21
22
23
24
25
26
27
28
29
30
31
February 2022
S
M
T
W
T
F
S
1
2
3
4
5
6
7
8
9
10
11
12
13
14
15
16
17
18
19
20
21
22
23
24
25
26
27
28
March 2022
S
M
T
W
T
F
S
1
2
3
4
5
6
7
8
9
10
11
12
13
14
15
16
17
18
19
20
21
22
23
24
25
26
27
28
29
30
31
April 2022
S
M
T
W
T
F
S
1
2
3
4
5
6
7
8
9
10
11
12
13
14
15
16
17
18
19
20
21
22
23
24
25
26
27
28
29
30
May 2022
S
M
T
W
T
F
S
1
2
3
4
5
6
7
8
9
10
11
12
13
14
15
16
17
18
19
20
21
22
23
24
25
26
27
28
29
30
31
June 2022
S
M
T
W
T
F
S
1
2
3
4
5
6
7
8
9
10
11
12
13
14
15
16
17
18
19
20
21
22
23
24
25
26
27
28
29
30
July 2022
S
M
T
W
T
F
S
1
2
3
4
5
6
7
8
9
10
11
12
13
14
15
16
17
18
19
20
21
22
23
24
25
26
27
28
29
30
31
August 2022
S
M
T
W
T
F
S
1
2
3
4
5
6
7
8
9
10
11
12
13
14
15
16
17
18
19
20
21
22
23
24
25
26
27
28
29
30
31
September 2022
S
M
T
W
T
F
S
1
2
3
4
5
6
7
8
9
10
11
12
13
14
15
16
17
18
19
20
21
22
23
24
25
26
27
28
29
30
Enquire about this property / Booking Request