Torraltinha Lt17 (CM-2A) - Annual let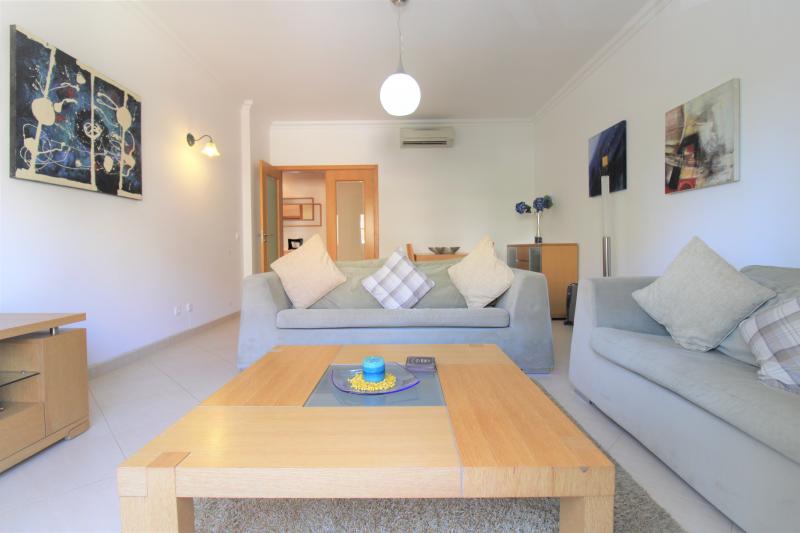 Comfortable 2 bedroom apartment in Lagos, available for annual let!
This well finished, comfortable two-bedroom & 2 bathrooms apartment is located in an ideal location - Torraltinha, with quick access to Porto do Mos or Dona Ana beaches.

There is an open plan living and dining area with separate well-equipped kitchen. Both rooms provide access to the balcony with space for outside dining.

The two bedrooms are spacious and fitted with built in wardrobes. While the master bedroom is complete with an en-suite, the second room is served by a family bathroom.

There is both on street parking and shared underground parking facilities.

Fully equipped with appliances and air conditioning.

NOTE: No pets permitted.



From:
€1,250/month
RATES:
Nº Licença Habitação:
380/2006
ENQUIRE NOW
ENERGY RATING: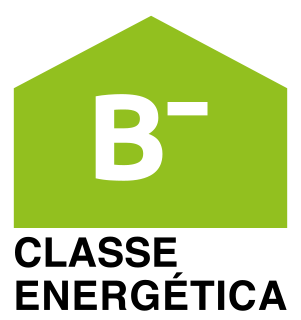 PROPERTY FEATURES:
Construction Area: 89m2
Air Conditioning
Safe
Fitted Wardrobes
Furnished
Balcony
Golf nearby
Central Vacuum
Close to Town
Microwave
Dishwasher
Washing Machine
Elevator
En-suite bathroom
Parking: Parking Space In Communal Garage
Availability
June 2023
S
M
T
W
T
F
S

1

2

3

4

5

6

7

8

9

10

11

12

13

14

15

16

17

18

19

20

21

22

23

24

25

26

27

28

29

30
July 2023
S
M
T
W
T
F
S

1

2

3

4

5

6

7

8

9

10

11

12

13

14

15

16

17

18

19

20

21

22

23

24

25

26

27

28

29

30

31
August 2023
S
M
T
W
T
F
S

1

2

3

4

5

6

7

8

9

10

11

12

13

14

15

16

17

18

19

20

21

22

23

24

25

26

27

28

29

30

31
September 2023
S
M
T
W
T
F
S

1

2

3

4

5

6

7

8

9

10

11

12

13

14

15

16

17

18

19

20

21

22

23

24

25

26

27

28

29

30
October 2023
S
M
T
W
T
F
S

1

2

3

4

5

6

7

8

9

10

11

12

13

14

15

16

17

18

19

20

21

22

23

24

25

26

27

28

29

30

31
November 2023
S
M
T
W
T
F
S

1

2

3

4

5

6

7

8

9

10

11

12

13

14

15

16

17

18

19

20

21

22

23

24

25

26

27

28

29

30
December 2023
S
M
T
W
T
F
S

1

2

3

4

5

6

7

8

9

10

11

12

13

14

15

16

17

18

19

20

21

22

23

24

25

26

27

28

29

30

31
January 2024
S
M
T
W
T
F
S

1

2

3

4

5

6

7

8

9

10

11

12

13

14

15

16

17

18

19

20

21

22

23

24

25

26

27

28

29

30

31
February 2024
S
M
T
W
T
F
S

1

2

3

4

5

6

7

8

9

10

11

12

13

14

15

16

17

18

19

20

21

22

23

24

25

26

27

28

29
March 2024
S
M
T
W
T
F
S

1

2

3

4

5

6

7

8

9

10

11

12

13

14

15

16

17

18

19

20

21

22

23

24

25

26

27

28

29

30

31
April 2024
S
M
T
W
T
F
S

1

2

3

4

5

6

7

8

9

10

11

12

13

14

15

16

17

18

19

20

21

22

23

24

25

26

27

28

29

30
May 2024
S
M
T
W
T
F
S

1

2

3

4

5

6

7

8

9

10

11

12

13

14

15

16

17

18

19

20

21

22

23

24

25

26

27

28

29

30

31
Enquire about this property / Booking Request