Casa André 245, Monte Canelas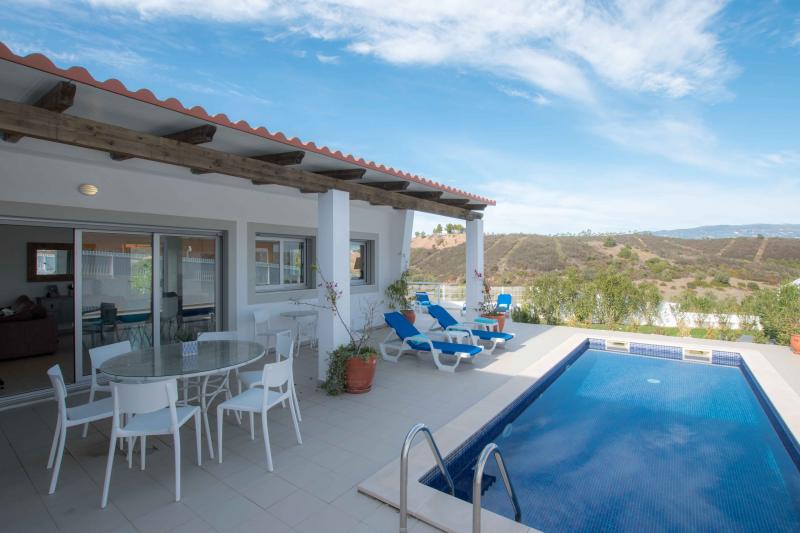 Beautifully finished, this stunning 3 bedroom villa is located in a quiet area with open countryside views, yet only 6km to Penina and 10km to the fabulous beaches, shops and restaurants of Alvor.
This thoroughly modernised villa is excellent accommodation all on one level, with three double bedrooms and a lovely open-plan living room, dining room and kitchen, with patio doors that open to a delightful shaded terrace overlooking the pool and mountain views beyond.

Well-equipped and furnished to a quality standard, this property is light and comfortable, creating a calm and relaxing ambience.

Two of the bedrooms have large en-suites, the third has access to a guest bathroom.

WiFi and air conditioning throughout the property.

There are 3 restaurants, a cafe, and a mini-market close by.

The rate does not include the monthly fee of 120€ for pool and garden maintenance.


From:
€1,800/month
RATES:
Nº Licença Alojamento:
82097/AL
Nº Licença Habitação:
38/17
ENQUIRE NOW
PROPERTY MAP
ENERGY RATING: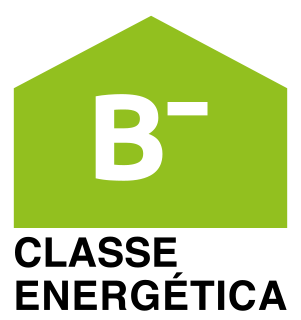 PROPERTY FEATURES:
Construction Area: 140m2
Air conditioned bedrooms
Air conditioned living room
Fenced
Private Patio
Air Conditioning
Fitted Wardrobes
Furnished
BBQ
Golf nearby
Suitable for Children
Swimming Pool: Private
Car Essential
Terrace
Iron & Ironing Board
View: Country
Coffee Maker
Microwave
Dishwasher
Washing Machine
Open Space kitchen
Electric Shutters
WiFi Internet Access
En-suite bathroom
Equipped Kitchen
Availability
August 2022
S
M
T
W
T
F
S

1

2

3

4

5

6

7

8

9

10

11

12

13

14

15

16

17

18

19

20

21

22

23

24

25

26

27

28

29

30

31
September 2022
S
M
T
W
T
F
S

1

2

3

4

5

6

7

8

9

10

11

12

13

14

15

16
17
18
19
20
21
22
23
24
25
26
27
28
29
30
October 2022
S
M
T
W
T
F
S
1
2
3
4
5
6
7
8
9
10
11
12
13

14

15

16

17

18

19

20

21

22

23

24

25

26

27

28

29

30

31
November 2022
S
M
T
W
T
F
S

1

2

3

4

5

6

7

8

9

10

11

12

13

14

15

16

17

18

19

20

21

22

23

24

25

26

27

28

29

30
December 2022
S
M
T
W
T
F
S

1

2

3

4

5

6

7

8

9

10

11

12

13

14

15

16

17

18

19

20

21

22

23

24

25

26

27

28

29

30

31
January 2023
S
M
T
W
T
F
S

1

2

3

4

5

6

7

8

9

10

11

12

13

14

15

16

17

18

19

20

21

22

23

24

25

26

27

28

29

30

31
February 2023
S
M
T
W
T
F
S

1

2

3

4

5

6

7

8

9

10

11

12

13

14

15

16

17

18

19

20

21

22

23

24

25

26

27

28
March 2023
S
M
T
W
T
F
S

1

2

3

4

5

6

7

8

9

10

11

12

13

14

15

16

17

18

19

20

21

22

23

24

25

26

27

28

29

30

31
April 2023
S
M
T
W
T
F
S

1

2

3

4

5

6

7

8

9

10

11

12

13

14

15

16

17

18

19

20

21

22

23

24

25

26

27

28

29

30
May 2023
S
M
T
W
T
F
S

1

2

3

4

5

6

7

8

9

10

11

12

13

14

15

16

17

18

19

20

21

22

23

24

25

26

27

28

29

30

31
June 2023
S
M
T
W
T
F
S

1

2

3

4

5

6

7

8

9

10

11

12

13

14

15

16

17

18

19

20

21

22

23

24

25

26

27

28

29

30
July 2023
S
M
T
W
T
F
S

1

2

3

4

5

6

7

8

9

10

11

12

13

14

15

16

17

18

19

20

21

22

23

24

25

26

27

28

29

30

31
Enquire about this property / Booking Request