Pateo do Convento pool view apartment (AM-3B) - Annual let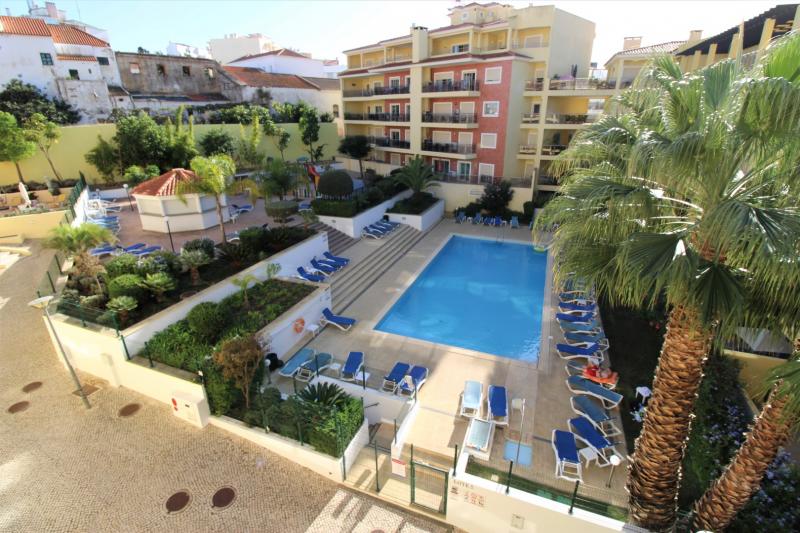 Great 2 bedroom apartment in the Patio do Convento complex close to Lagos centre with A/C, WiFi & large shared pool.
The spacious west-facing balcony enjoys the afternoon sun overlooking the pool, and has a built in BBQ.

Master bedroom is a double with ensuite bathroom and small balcony. The second bedroom has 2 single beds and there is an family showerroom.

There are some nice cafes and restaurants in the immediate vicinity, Lagos Marina (with bars and restaurants) and Lagos Old Town are less only 10 minutes walk away. There's a supermarket within 5 mins walking distance, and the beach of Meia Praia and Praia da Batata are under 20mins on foot.



From:
€1,200/month
RATES:
Nº Licença Alojamento:
4633/AL
Nº Licença Habitação:
82/2003
ENQUIRE NOW
PROPERTY MAP
ENERGY RATING: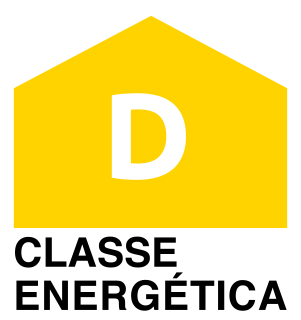 PROPERTY FEATURES:
Construction Area: 100m2
Air Conditioning
Balcony
BBQ
Swimming Pool: Shared
View: Pool
Childrens Play area
Walking distance to amenities
Close to Town
Dishwasher
Washing Machine
WiFi Internet - High Speed (Fibre)
Electric Shutters
Availability
August 2022
S
M
T
W
T
F
S

1

2

3

4

5

6

7

8

9

10

11

12

13

14

15

16

17

18

19

20

21

22

23

24

25

26

27

28

29

30

31
September 2022
S
M
T
W
T
F
S

1

2

3

4

5

6

7

8

9

10

11

12

13

14

15

16

17
18
19
20
21
22
23
24
25
26

27

28

29

30
October 2022
S
M
T
W
T
F
S

1

2

3

4

5

6

7

8

9

10

11

12

13

14

15

16

17

18

19

20

21

22

23

24

25

26

27

28

29

30

31
November 2022
S
M
T
W
T
F
S

1

2

3

4

5

6

7

8

9

10

11

12

13

14

15

16

17

18

19

20

21

22

23

24

25

26

27

28

29

30
December 2022
S
M
T
W
T
F
S

1

2

3

4

5

6

7

8

9

10

11

12

13

14

15

16

17

18

19

20

21

22

23

24

25

26

27

28

29

30

31
January 2023
S
M
T
W
T
F
S

1

2

3

4

5

6

7

8

9

10

11

12

13

14

15

16

17

18

19

20

21

22

23

24

25

26

27

28

29

30

31
February 2023
S
M
T
W
T
F
S

1

2

3

4

5

6

7

8

9

10

11

12

13

14

15

16

17

18

19

20

21

22

23

24

25

26

27

28
March 2023
S
M
T
W
T
F
S

1

2

3

4

5

6

7

8

9

10

11

12

13

14

15

16

17

18

19

20

21

22

23

24

25

26

27

28

29

30

31
April 2023
S
M
T
W
T
F
S

1

2

3

4

5

6

7

8

9

10

11

12

13

14

15

16

17

18

19

20

21

22

23

24

25

26

27

28

29

30
May 2023
S
M
T
W
T
F
S

1

2

3

4

5

6

7

8

9

10

11

12

13

14

15

16

17

18

19

20

21

22

23

24

25

26

27

28

29

30

31
June 2023
S
M
T
W
T
F
S

1

2

3

4

5

6

7

8

9

10

11

12

13

14

15

16

17

18

19

20

21

22

23

24

25

26

27

28

29

30
July 2023
S
M
T
W
T
F
S

1

2

3

4

5

6

7

8

9

10

11

12

13

14

15

16

17

18

19

20

21

22

23

24

25

26

27

28

29

30

31
Enquire about this property / Booking Request